HOME AUTOMATION
BEING HOME JUST FEELS GOOD. WITH HOME CONTROL SYSTEMS, IT CAN FEEL EVEN BETTER.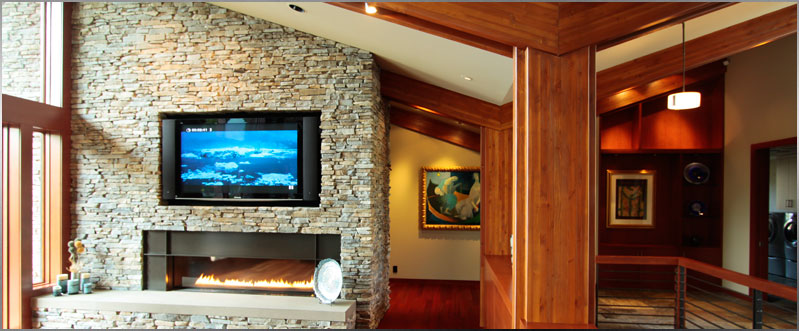 Now, you can have control over your home's technology, to make it more inviting, more secure and more comfortable. To fit your needs and lifestyle.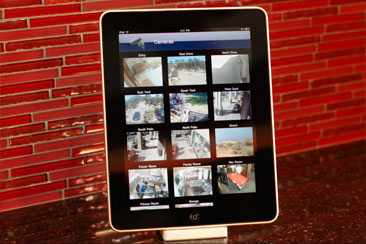 Control music, visual media, security, lights, climate and shades.
From home or remotely, using one remote, or your computer, tablet or smartphone.
Interfaces feature visual icons and are a snap to use.
So you're in control of your technology—not the other way around.
Our modular system makes it possible to start with one area and build the home automation system you want over time. Start with a security system or a home theater. Add climate and whole-house audio when you're ready. We'll integrate every system, so they work seamlessly, as one.

Here's What Home Automation Can Do

Pulling in the driveway? Turn on the lights, turn up the heat and unlock the door from your smart phone. Learn more about lighting.

Having a party? Adjust the lights and temperature, choose your favorite music mix and illuminate the entrance before guests arrive. With one touch of a button, from one convenient control. Learn more about whole-house audio.

Home from shopping? Don't fumble with the door keys while juggling grocery bags. Unlock the door and disarm the alarm system before you step out of your car. Learn more about security.

Ready to indulge? Step into the bathroom, hit a button, and watch the lights and shades go down. Listen as tranquil music fills the room. Feel the warmth as the floors and room heat up. Enjoy the perfect environment for a relaxing bath. Learn more climate control.

Control your entire house, inside and out. Whether you're at home or on holiday. Staying late at your office or sipping a latte in Portland. Secure your home, care for your landscaping and save energy, effortlessly. Learn more about irrigation.