LIGHTING
CREATE THE MOOD YOU WANT AND GAIN PEACE OF MIND – ALL WITH ONE SMART SYSTEM.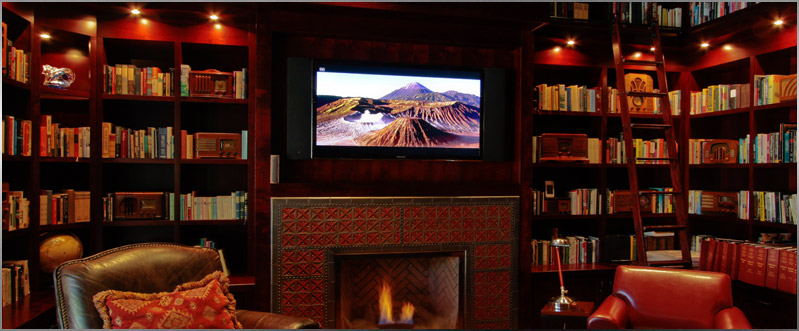 The right lighting fills your home with warmth and ambiance. And, it's an essential component for a safe and secure home. Let HCS help you create an integrated lighting system that works—without the frustration of multiple remotes. User-friendly, energy efficient control for all the lighting inside and outside your home.

Choose the lighting control you want.

Integrate lighting with security and window treatments: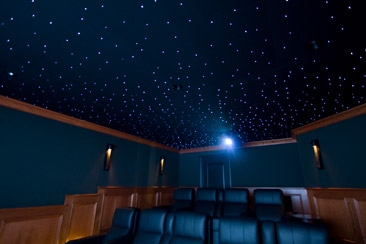 Leave home with total peace of mind. Set kitchen, study, bedroom and exterior lights to come up and window shades to go down as the sun sets. Program from home or with your smart phone, no matter where you are.

When you return home, illuminate your path and entry, turn on interior lights and unlock your door using your smart phone, before you step out of the car.

Integrate lighting with music:
Welcome guests with lighting and music that sets the mood. With one touch, dim interior lights and turn up the volume to get the party started—and to do the opposite when it's time for guests to go home.

Integrate lighting with media:
Our smart system can automatically dim the lights when you browse your media library and hit "play." Stop or pause the video, and the lights automatically come back up.

Integrate lighting with the task at hand:
In the bathroom: Automatically adjust lighting to the perfect level, whether you're shaving, applying makeup, dressing for work or simply relaxing in the tub.

In the kitchen: Raise the lights for cooking up a storm, or focus on the table for meals or homework. Program nightlights for safety after everyone's gone to bed.

In the master suite: Set the perfect lighting levels for reading, dressing, relaxing with a good movie or waking up in the morning—all with the touch of a button.