WHOLE HOUSE VIDEO
KICK UP YOUR HOME ENTERTAINMENT A FEW (HUNDRED) NOTCHES.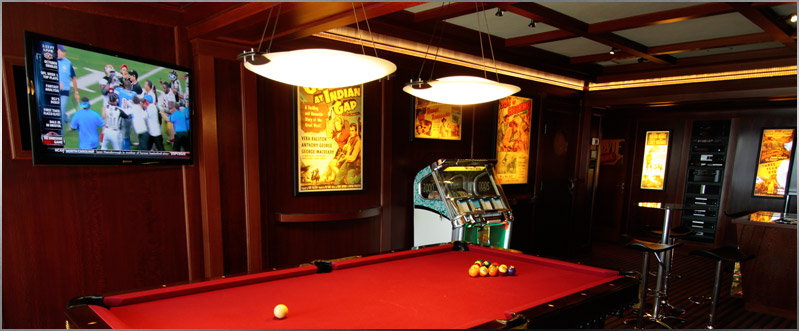 You no longer need to fumble with multiple DVD players, too many remotes and a system that controls you. Now, whole house video is seamless and elegant—and you're in control.
Watch the entertainment, films, sports and events you want, with high-definition distribution throughout your home.
Start a movie in the living room and finish it in the bedroom.
Catch the morning news in the kitchen, bedroom and everywhere in between.
Watch your favorite team and their biggest rival simultaneously, on multiple screens.
One centralized system means no more duplicate video and audio equipment for each room.
Integrate with lighting, climate control and window treatments for a custom experience.